Wabi Sabi Room


In traditional Japanese aesthetics, wabi-sabi is a worldview centred on the acceptance of transience and imperfection. The aesthetic is sometimes described as one of beauty that is "imperfect, impermanent, and incomplete". It is a concept derived from the Buddhist teaching of the three marks of existence, specifically impermanence, suffering and emptiness or absence of self-nature.

Characteristics of the wabi-sabi aesthetic include asymmetry, roughness, simplicity, economy, austerity, modesty, intimacy, and appreciation of the ingenuous integrity of natural objects and processes.






The Institut for (X) in Aarhus, Denmark is a striving cultural platform where Architects, Designers, Artists, Landscapers, Urban planners and all combinations and variations in between use for collaboration and experimentation.

The main philosophy behind the organization is "Feel free to fuck up" and all imperfections are embraced as an inevitable character trait. Therefore, the refurbishment of this room into a better fit for guest collaborators, besides being a fun time among friends, was planned to elevate the sense of unfinishness and imperfection into a beautiful design statement.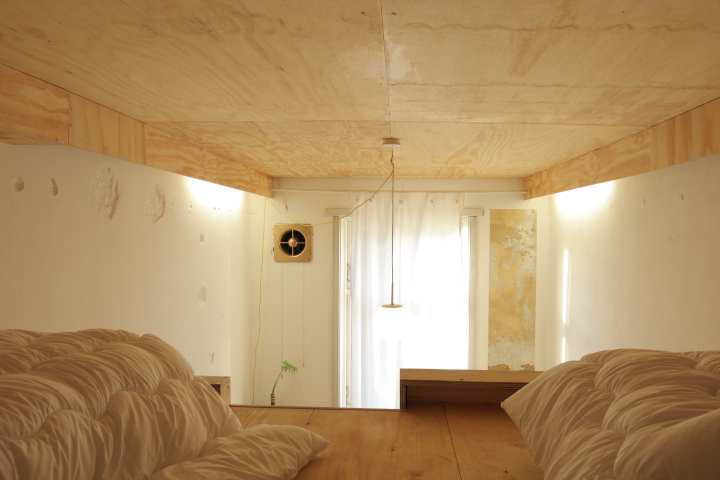 Copyright Facundo Arboit 2021